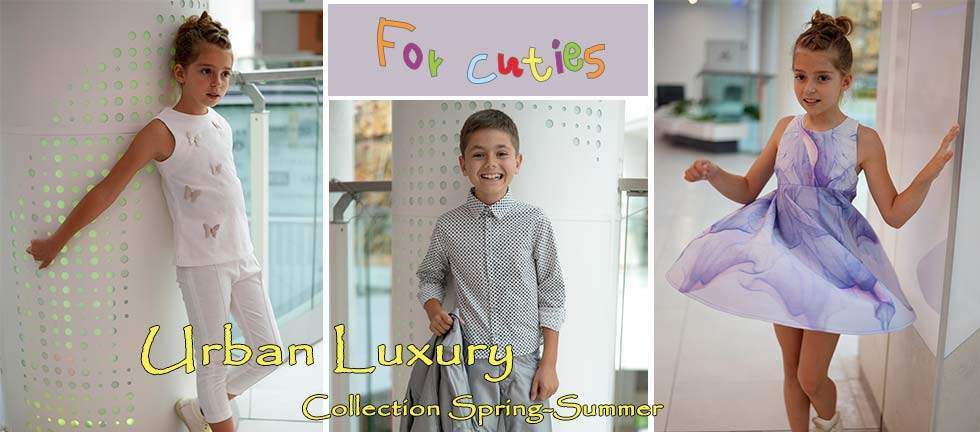 Silver jackets, gold dresses, sparkle shorts, gentle floral print, and minimalist stylish elegant white cotton jacquard line are our offer for the Spring-Summer 18.
Our new collection brings great ease and comfort.
Unique soft viscose eco leather and shiny metal look pleated fabric attend sumptuous living.
Let our kids be in sync with the modern world expiring from modern urban architecture with its shapes and shine.
Usually, we are inspired by nature but this time is time to have a look at human achievements.
The art is everywhere around us we have just to see and feel it.