Lookbook Little Boss Collection Fall-Winter 2018 / 2019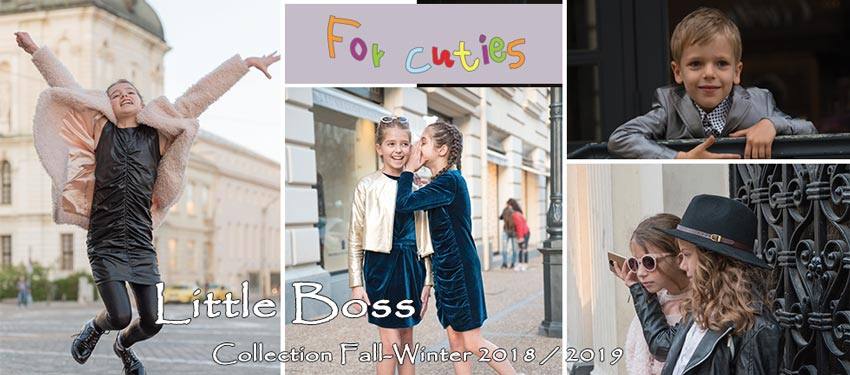 Little Boss Collection Fall-Winter 2018 / 2019
One day ... looking a little girl bargain with her mother to buy him ice cream and after a lot of controversies,
I thought this might be the theme of our latest collection.
Are not our children the biggest boss we take into consideration every day?
They command us all our lives! ...No chance to escape...:)
So ...
I thought - why not dress them like real little bosses?
Hope you appreciate our interpretation :)
Leather jackets and pants, wool coats, cotton blouses, and suits are part of our offers to instill a sense of style, elegance and individual expression of our children.